Tampa developer seeks rezoning for 97-acre mixed-use project in Horizon West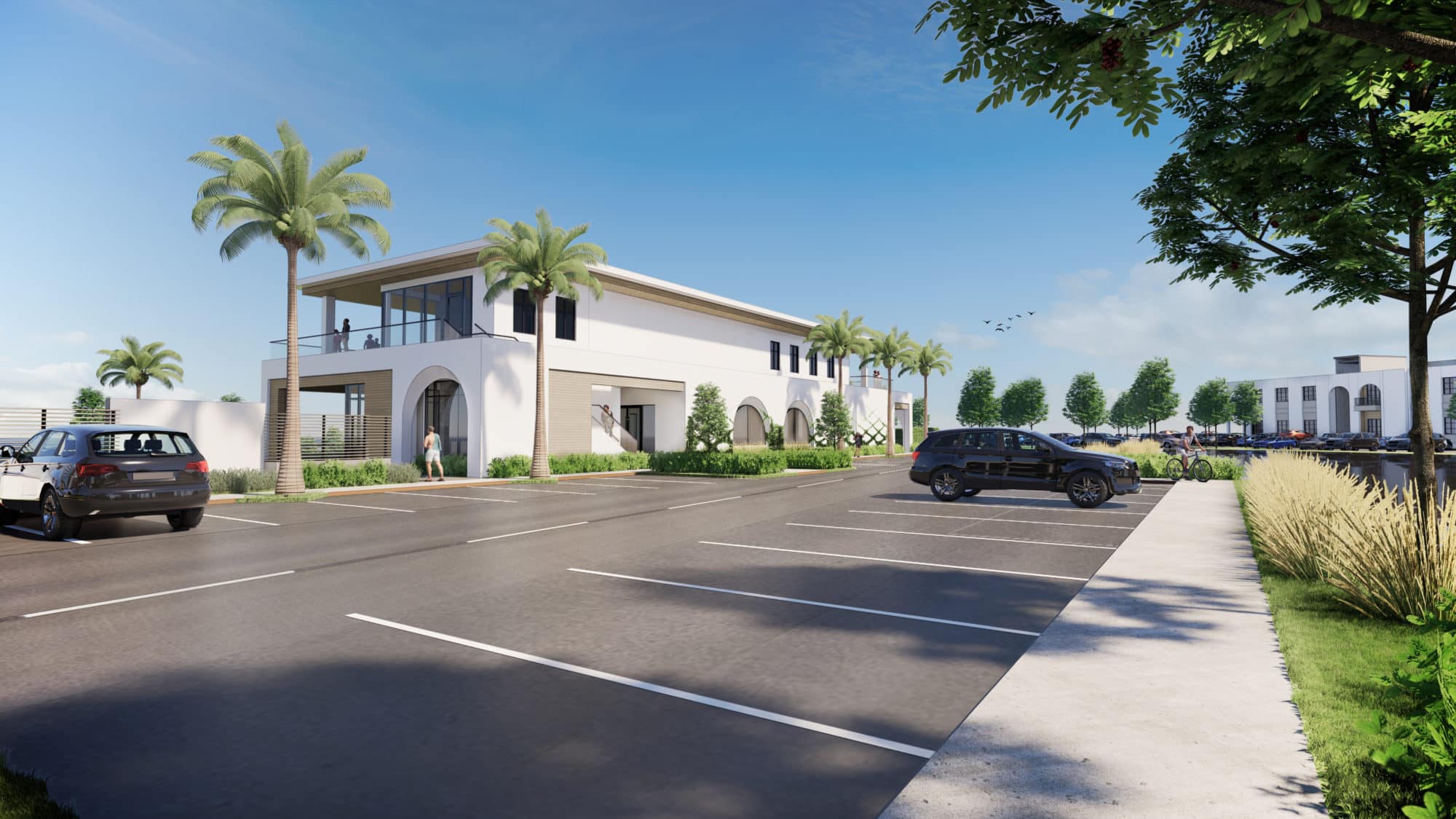 The owners of a key parcel along Avalon Road in Village I of Horizon West filed a revised Land Use Plan with Orange County right before Christmas for a mixed-use project that would be led by Tampa-based apartment developer 2nd Wave Development.
The property, at the northeast intersection of Avalon and Hartzog roads, has since 2002 been owned by an affiliate of Saudi-based Floribra Land USA as part of a portfolio of land assets in the Four Corners area and along the U.S. 27 corridor. The owners initially sought the Planned Development zoning in August for a multi-phased project with entitlements for 516 apartments, 196 townhomes and 4.63 acres of office development.
2nd Wave applied to Orange County Schools for a Capacity Encumbrance Letter on Dec. 1 but was denied. That was followed by the second LUP submittal from the owners filed by Poulos & Bennett. The plan designates the northwest corner of the site for the office buildings with up to 47,000 square feet and a maximum height of three stories.
Nearly 46 acres are designated for multifamily housing with a proposed density of about 20 units per acre. The maximum building height would be 85 feet, or five stories, and the proposed unit count is 516. The largest area is the 47-acre portion designated as Village Home, which would be entitled for 196 townhomes with a maximum height of 55 feet, or four stories. A new street would be cutting diagonally across the property and linking Avalon Road to the adjacent Osprey Ranch subdivision being developed by K Hovnanian Homes.
Senior Vice President Alissa Sieben said 2nd Wave will self-develop the townhomes and operate them as part of the overall rental community. The project is split into two phases, each will have its own pool/clubhuse amenity center. "The townhome concept will be a for-rent product with attached or detached garages," Sieben said. "We have previously built townhomes at Asbury, one of our Tampa projects."
2nd Wave Development entered the Orlando market in 2019 with its first project, Golden Key winner Prime in Sunrise City. The developer sold that community in 2022 for $108 million, making it the first multifamily sale in Osceola County to top the $100 million threshold.
Meanwhile, 2nd Wave has expanded its footprint in the Orlando market, buying the last multifamily site on Lake Whippoorwill earlier this year. The developer paid nearly $19 million for the 25-acre assemblage and applied for building permits for a 377-unit apartment community just north of Lake Nona.
Sieben said they don't have immediate plans to start construction in 2023 due to interest rates and construction costs, but they want to have the permits in hand so they can act quickly "as soon as the debt and equity markets open up again."
The Horizon West site is also in a booming residential corridor surrounded by new development. Fore Property Company broke ground a year ago on the first of its two approved multifamily communities on Hartog Road with a combined 472 units. When completed, the Overlook-Haven at Lake Britt duo will have a combined value of over $100 million. Each community will have its own saltwater pool and onsite amenities, and they will share an exercise trail.
The Overlook community will consist of 222 units in 4-story, elevator-served buildings with air-conditioned corridors and 10 townhome-style units each with a 2-car garage.
Alliance Residential is building phase one of its Prose Avalon Point on Avalon Road just south of Lake Gifford.
Taylor Morrison is developing Harvest at Ovation with 285 single-family home lots and 161 townhomes on Hartzog Road just east of the KHov property. Jacksonville-based Dream Finders Homes continues to fine-tune plans for its 227-lot Serenade at Ovation community along the shores of Lake Oliver.
To the south, Dream Finders is building in the 455-lot Accolades at Ovation subdivision.