Tampa developer pays $18.9M for the last multifamily site on Lake Whippoorwill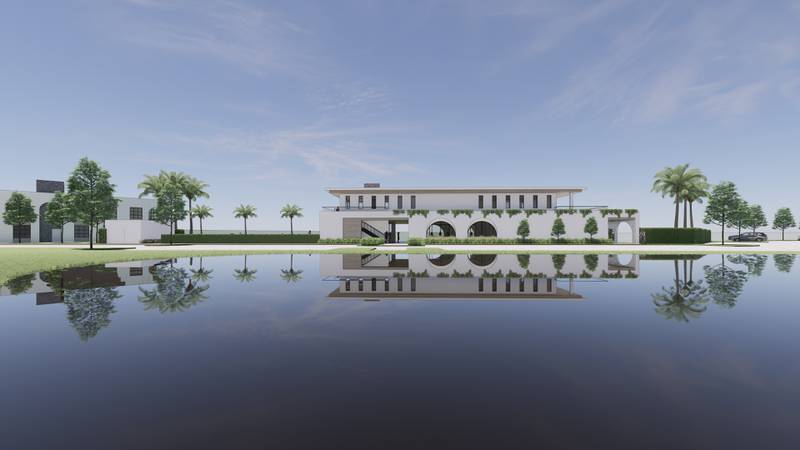 Tampa's 2nd Wave Development paid top dollar for the last 25 acres of undeveloped land on the shore of Lake Whippoorwill, and the firm is designing an apartment community that will replicate a spa retreat experience for its tenants.
2nd Wave paid $18.985 million over five transactions for the six parcel assemblage on Narcoossee Road, just north of Crescent Communities' NOVEL Nona mixed-use project. The deal, brokered by Austin McWilliams of First Capital Property Group and Kevin Hipes of Hipes Consulting, breaks down to $778,074 per acre, which exceeds the price the Disney company paid for its new campus in Lake Nona.
The sellers were represented by Suzanne Washburn of Atlantic Retail and Chris Pixley with Fusilier Realty Group.
McWilliams and Hipes are marketing 2.4 acres of retail fronting on Narcoossee Road. 2nd Wave, which recently sold its first Orlando-area apartment community for $108 million. Senior Vice President Alissa Sieben said 2nd Wave plans to build 377 units that will be "very different from anything else in the area, and anything we've seen in multifamily before."
The developer is working with Gensler to create a community with a spa-like atmosphere and amenities. The clubhouse will have a gym and spa area with two saunas, hot and cold plunge pools and a sensory deprivation float pool.
"We felt like the market was very different and in need of a more advanced concept," Sieben said. "We figured that the clientele in the area are looking for more of a home that feels like a resort — something that you can't get anywhere else."
The developer is hoping to extend the resort-like facilities to the lakefront, as well. Residents will be able to access kayaks and paddleboards, and the developer will continue the public trail that runs along the west shore of Lake Whippoorwill. The developer is also proposing a distinctive new dock concept on the lake.
"So we have three dock concepts that are in development at the moment, and we are working with the city to see if they will approve these unique gathering spaces," Sieben said. "One is going to be an indoor yoga studio, one is going to be an indoor meditation lounge, and the other is going to be an indoor-outdoor sauna."
The pet-friendly community will feature a large central courtyard with multiple walking trails leading to the lakefront. There also will be a dog park and various pet amenities, Sieben said.
The clubhouse will offer individual office spaces that can be leased by the month for residents who work from home. Sieben said it provides renters with an alternative to paying for a second bedroom or having to utilize a co-working space.
The developer is getting ready to submit construction plans for the community, which will include a mix of 4-story midrise buildings and a 2-story stepped-down version of the same building. The pool and clubhouse will overlook the lake. Sieben said the buildings have interior corridors and tuck-under garages. The goal is to break ground in late 2022 or early 2023.